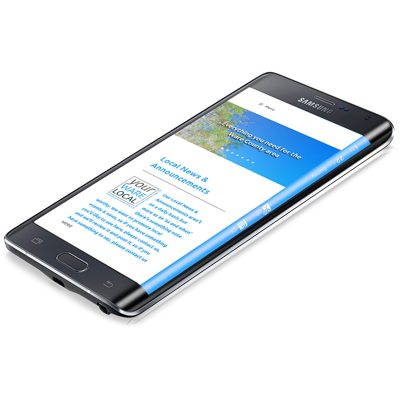 serva

website development design, seo & marketing
---
SEO or also known as search engine optimization, is the process of getting a website ranked on search engines for certain keywords
SEO, most companies
have performed a
web search using
terms relevant to
their business and
found their competitor
at the top of the list
frustrating? yes.
impossible to
rectify? no.
This is where SEO
comes into play.
serva

website design
can make SEO or
search engine
optimization
work for you.


so however you look at it …
you'll look your best with
serva
What is search engine optimization?
Search engine optimization, or better known as SEO, is the process of getting a website ranked on search engines for certain keywords. SEO is a long-term process that requires a custom strategy that is unique to your business. There is no "one size fits all" approach when it comes to SEO, as every business' industry is different and each campaign needs to be strategized accordingly.
Most companies have performed a web search using terms relevant to their business and found their competitor at the top of the list.
frustrating? yes. impossible to rectify? no.
How

serva

 can help
At serva, we devise strategies that are designed to drive traffic to your business. We first ensure that your website provides a positive user experience. If your website is outdated with small amounts of content, we will most likely recommend a website redesign.
We will then come up with a unique strategy to help establish an online presence as an authority within your industry. We will create compelling content and use multiple channels to distribute it and build a following. serva only use white hat methods that will stand the test of time and continue to generate leads for your business.
Elements that we will include in the SEO
Local search engine optimization is a vital component to create prominent placement on google maps and google places. We focus on your local area to bring customers in your area to your site and to your business.

We research your industry to determine which terms are most often used to find businesses like yours. This will allow us to choose which terms are the best match for your site before we begin the optimization process.

A strong keyword strategy is one of the most important parts of search engine optimization. Each plan includes a number of key search terms.

We can submit your website to the most trafficked search engines today. this helps to ensure that your business will appear on the major search engines and directories.

Images contain more information than what is seen on the screen. The way an image is labeled allows the search engines to determine what the file contains, and, if done properly, typically results in increased traffic from image searches.

We will review the most important pages on your site and make revisions to your content to promote the best SEO practices.
talk to us now
we're happy to assist, just
in excess of 63% of the internet is being viewed with mobile devices …
so whatever they use; Apple iPhones, iPads, Android phones or Tablets
that's over 100,256,900 smart phone users in America
We'll not only make your new website mobile compatible, we'll also make your business look great each time they visit
We offer a range of options for mobile compatible website design, even monthly payments, so ...
get your website right first time
Our mission statement
Our aim is to offer clients an outstanding service. serva accomplish this by maintaining a high level of communication throughout, attention to detail and a clear focus on the objectives of our clients projects. Through this personal approach, we closely work together to create a website to be proud of.
We become an extension of your team and bring projects from concept to completion, within budget and on time.